Jacob Henrich
Full Name: Jacques (Jacob) Henrich
Parents: Jean Henrich & Gertrude Maringer
Birth: December 22, 1839, Wiesviller, France
Marriage: Anna Maria Weyant, November 17, 1862, Enchenberg, France
Death: 1882, Alton, Sioux County, Iowa
Children:
Nicholas, b. 09/13/1863, m. 11/22/1887 (Gertrude Kass), d. 01/25/1901
Steven Edward, b. 01/09/1865, d. 03/31/1954
John Peter, b. 10/19/1868, d. 05/05/1956
William J., b. 12/14/1870, d. 03/01/1958
Charles B., b. 12/21/1873, d. 11/08/1943
Jacob Joseph, b. 12/16/1875, d. 05/23/1941
Anna (Sister M. Verena, O.S.F.), b. 12/11/1877, d. 07/10/1930
Records:
Family Tree: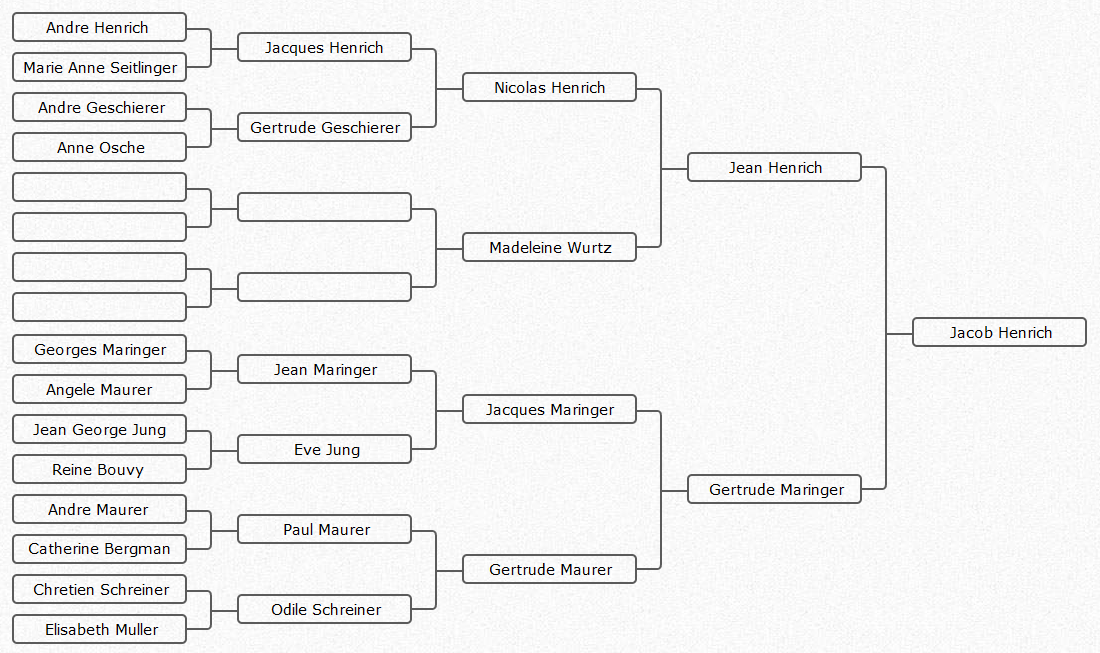 Henrich Family History
Location:
The last known location of the Henrich/Weyant family prior to immigration was in Enchenberg, Bas-Rhin, France. The Henrich family was from Weiswiller and the surrounding region of Sarreguemines, Remelfing, Zetting and Gros-Rederching. The Weyant family was from the hilly region of Enchenberg and the nearby towns of Guisberg, Montbronn and Reyerswiller.
The map on the left below is the northeast section of the country of France. The map on the right is the zoomed-in area where the Henrich and Weyant families originated in France. (Click on image for larger view.)
Information:
Jacques Henrich Story