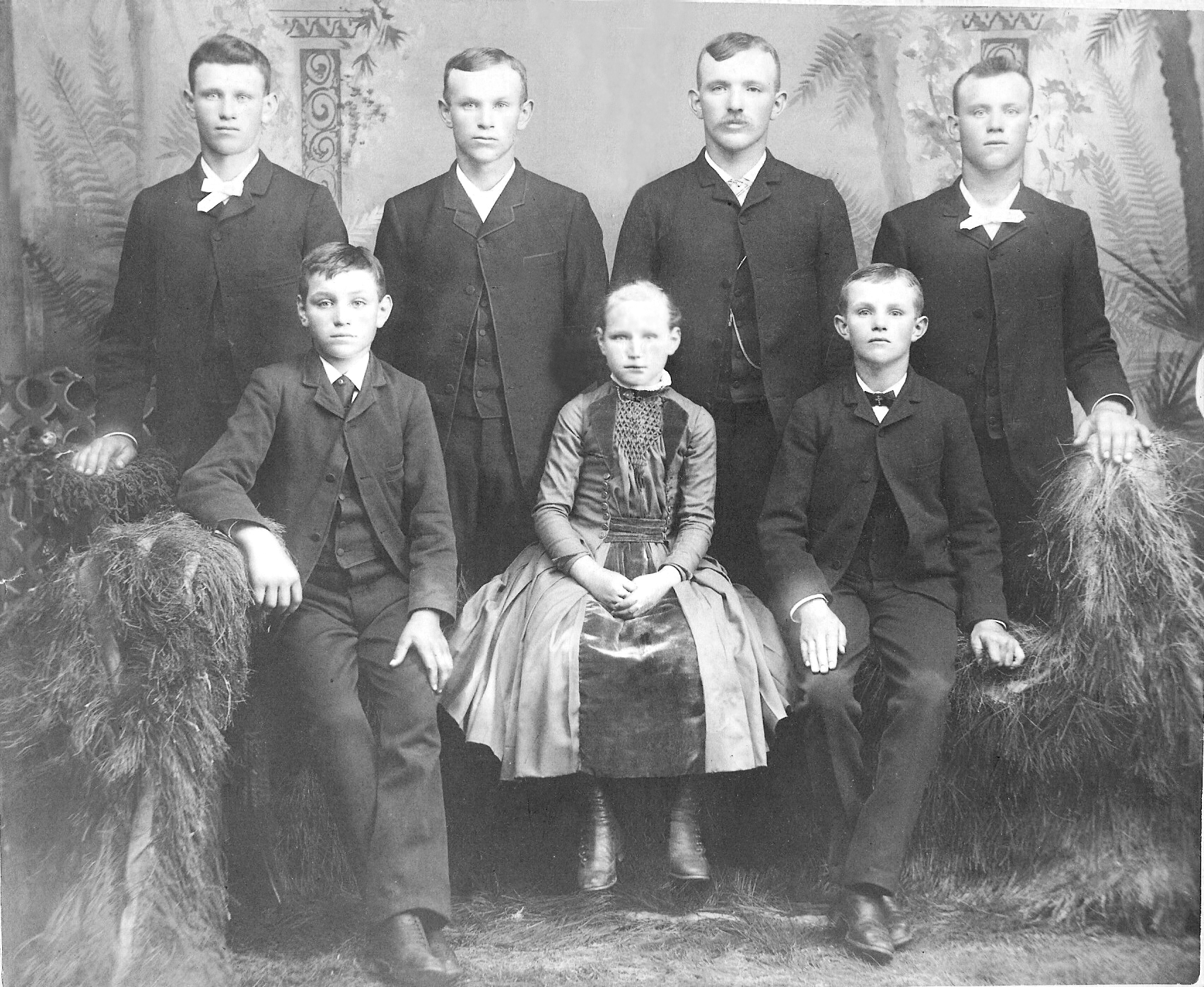 Family photo of the six sons and one daughter of Jacob & Anna Marie Weyant Henrich.
Back row, from left: William, Edward, Nicholas and John.
Front row, from left: Jacob, Anna and Charles.
The portrait was taken at the time of the wedding of Edward and Mary Murphy Henrich, on September 4, 1888.